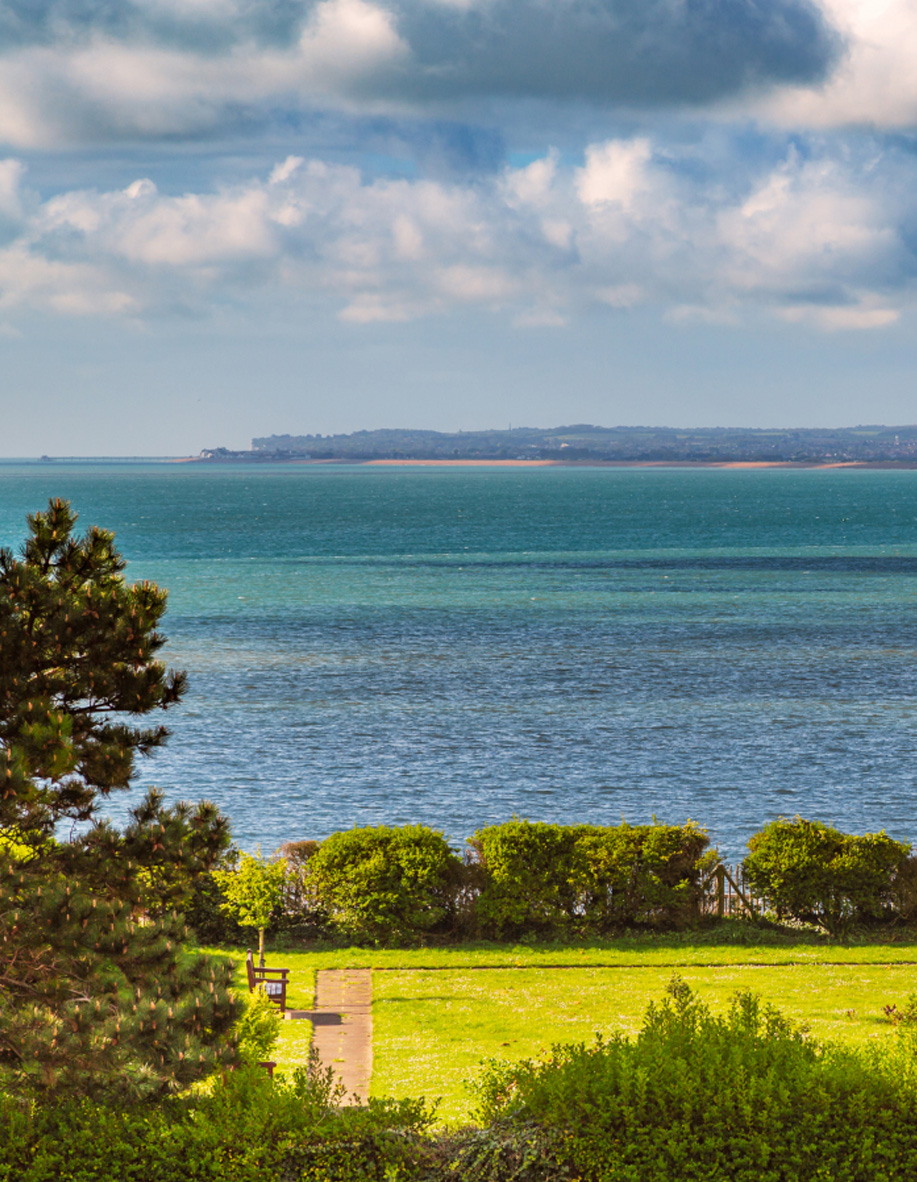 Located with headspace in mind
On the doorstep of London and the closest UK county to mainland Europe, Kent has all the benefits of the capital but with more space to breathe, think and inspire.
Pause / Play
Ideal location
Kent's strategic advantage lies in its exceptional connectivity and proximity to London, fostering easy access to international markets and a vibrant business ecosystem. The region boasts a rich talent pool, with over 33,000 STEM graduates, ensuring a steady supply of skilled professionals to drive business growth. Beyond its economic merits, Kent offers a picturesque landscape, providing an excellent balance between work and leisure. Its serene environment offers an enhanced quality of life, a crucial factor in attracting and retaining top-tier talent. Businesses here also enjoy the freedom to grow and scale, buoyed by competitive costs and a forward-looking approach.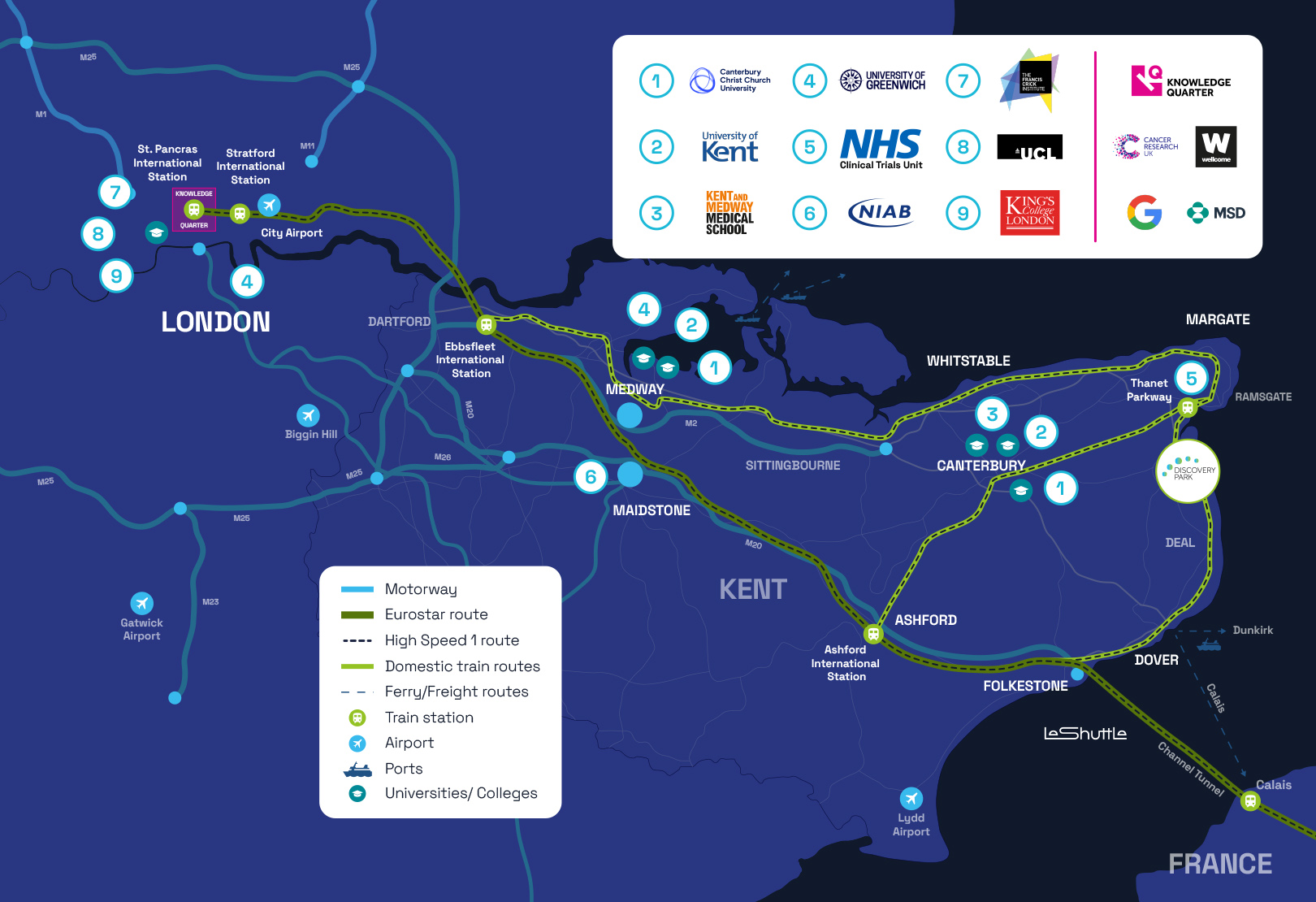 "Discovery Park is a fantastic place to grow a business. I moved my business here six months ago and have had tremendous support from the entrepreneurial community. The quality of life in East Kent is second to none, with the joys of costal and country living, easy access by high-speed train to London and the buzz of the music, art and foodie towns of Deal, Sandwich, Ramsgate, Broadstairs and Margate. I could have located my international business anywhere in the world but am sure moving here was one of my best decisions."
Local living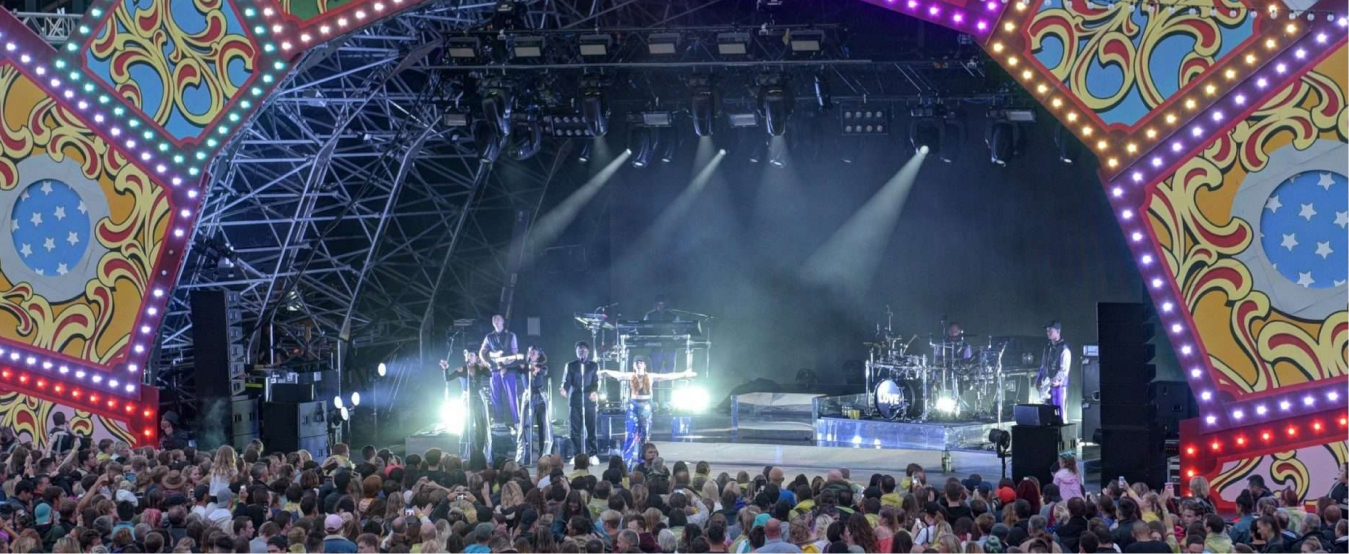 Vibrant cultural & music scene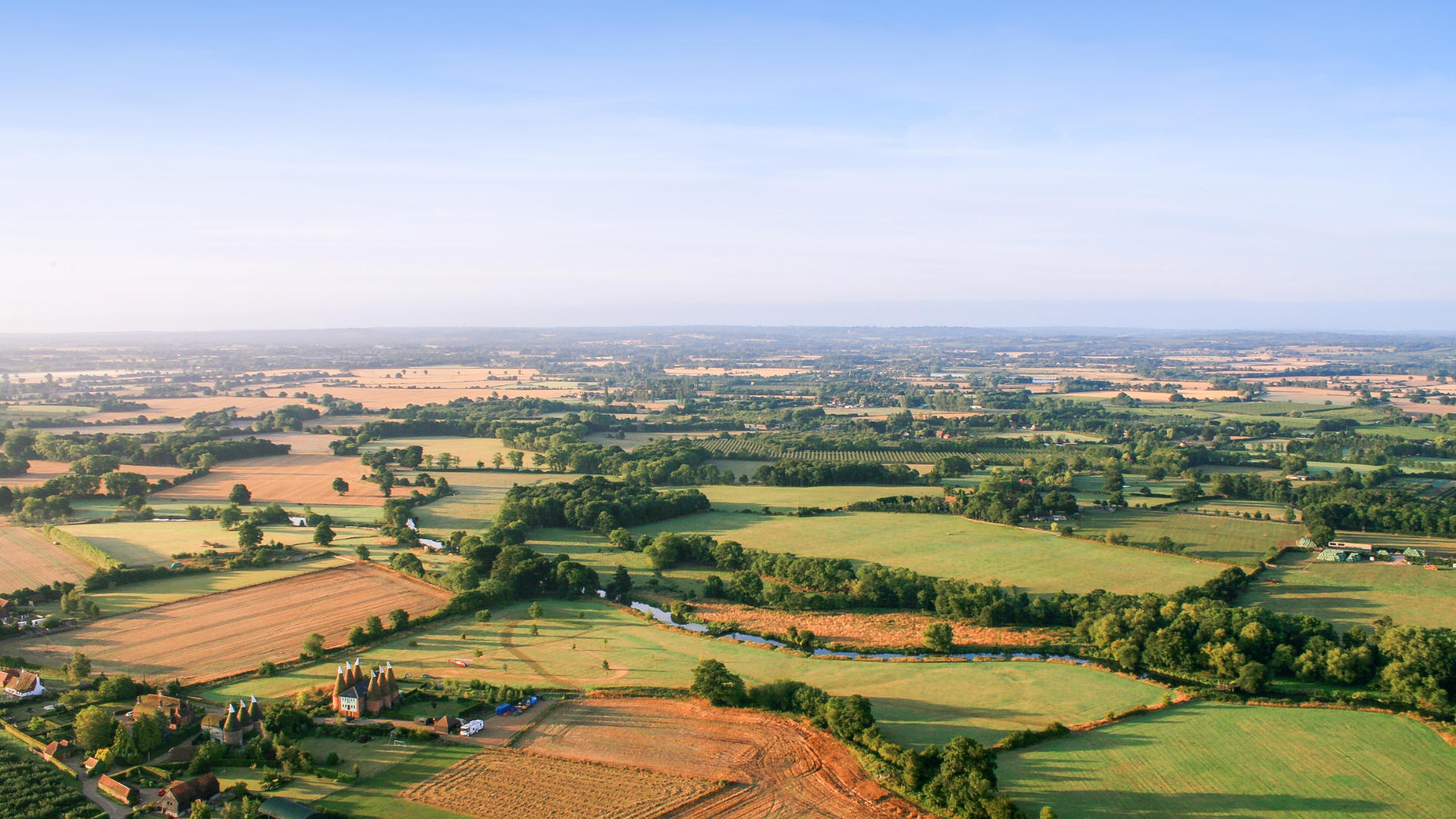 An area of outstanding natural beauty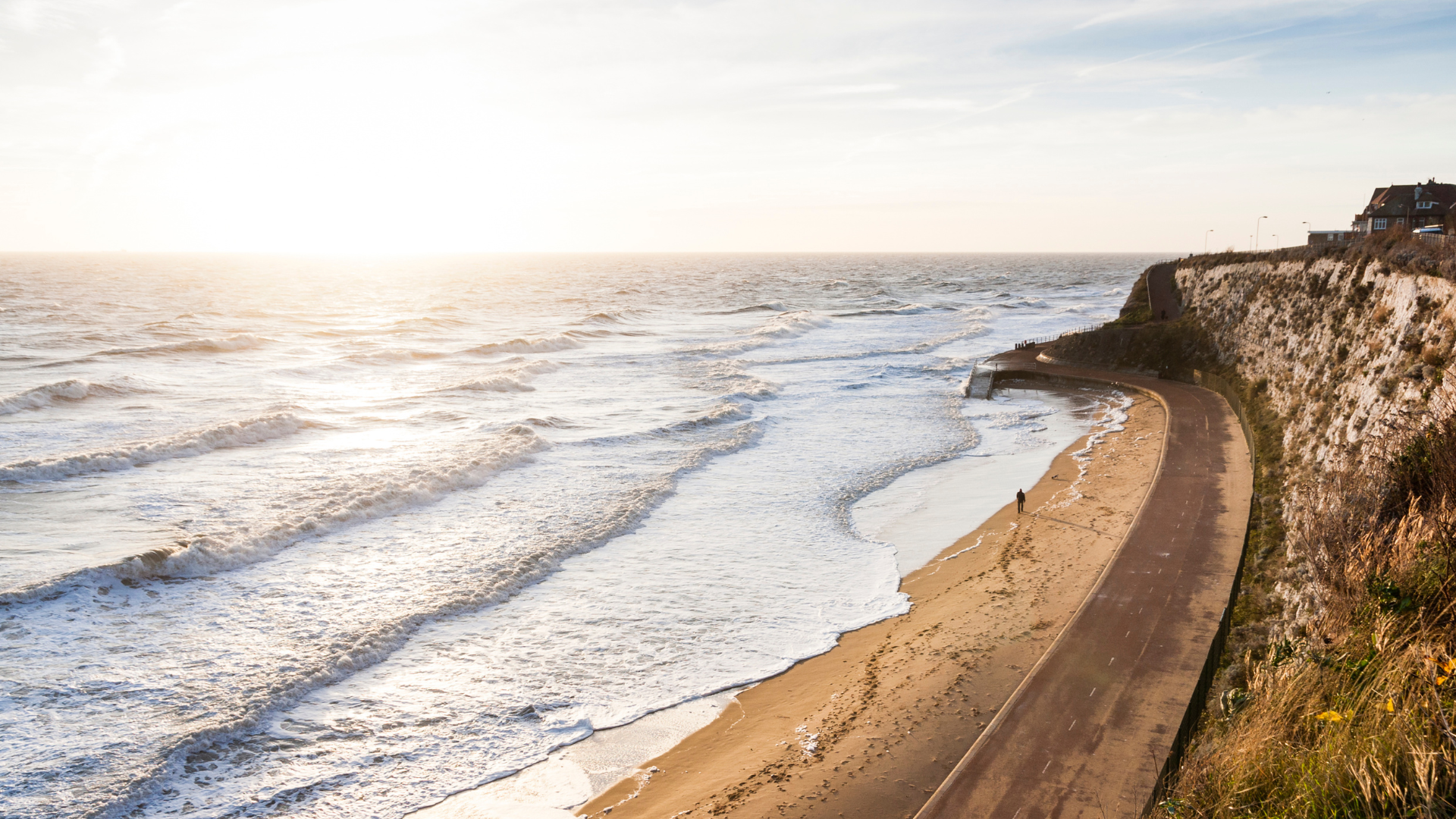 350 miles of stunning coastline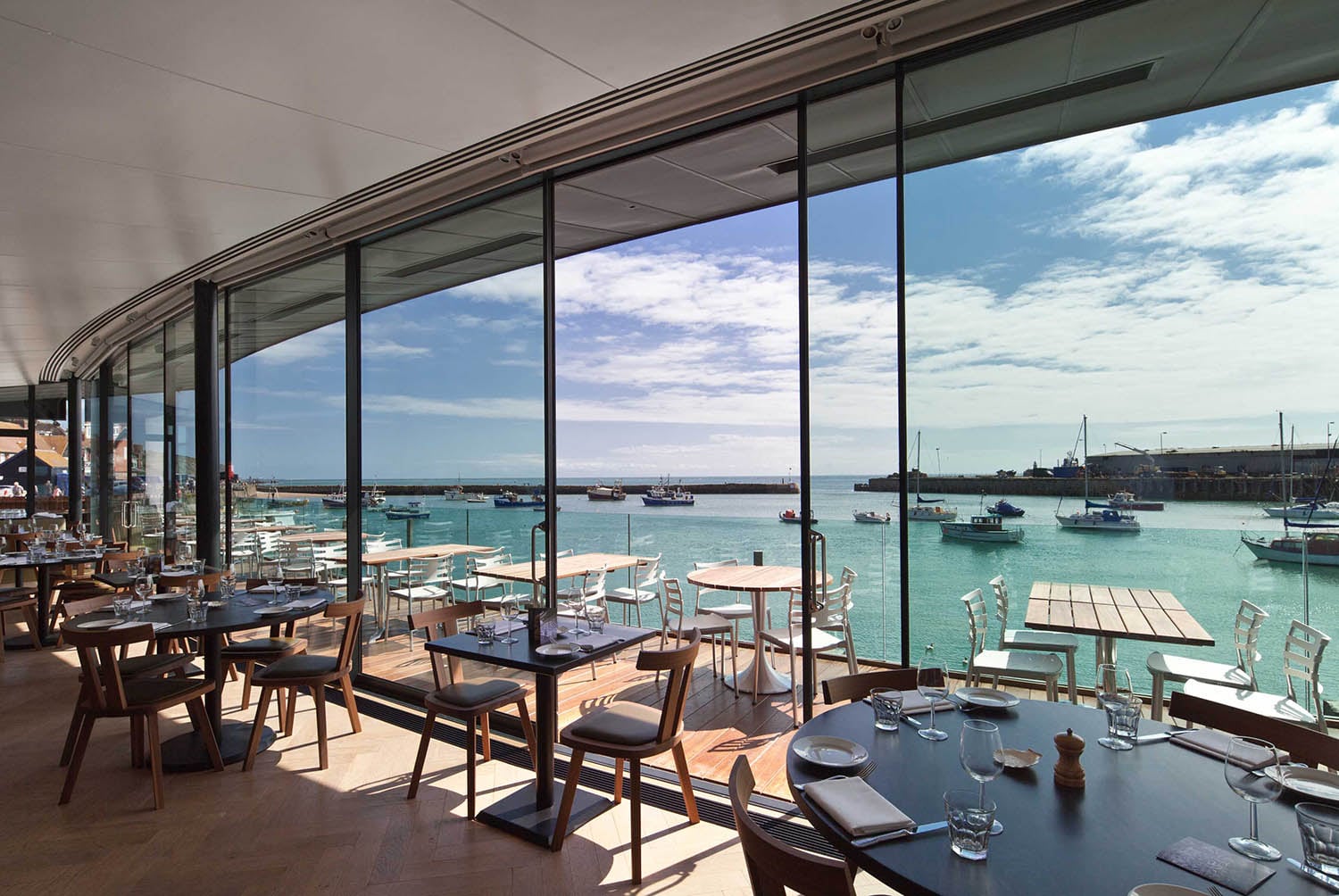 Award-winning restaurants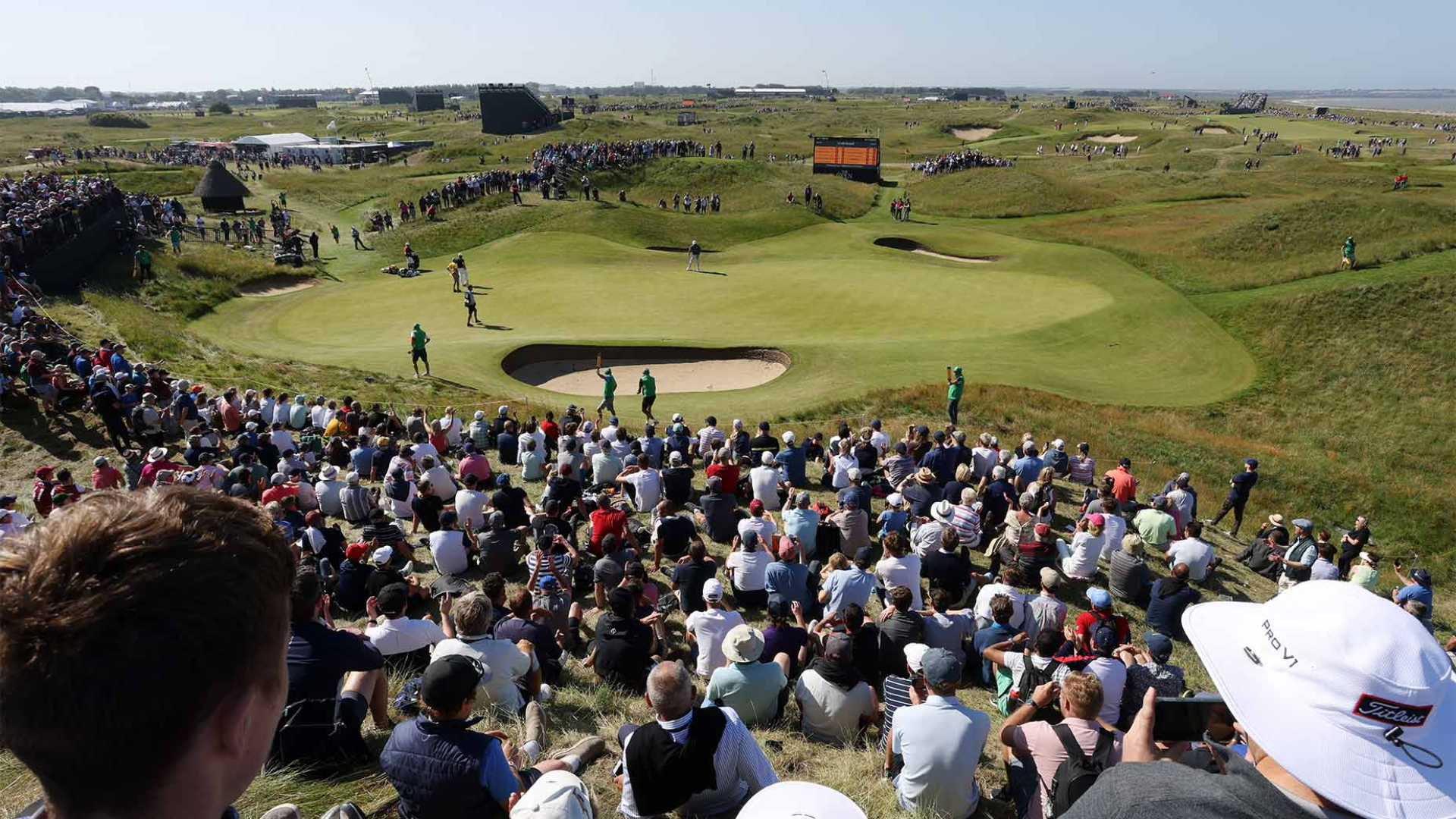 Championship golf courses